Do you want to customize and visualize your data from a variety of data sources?
Google Data Studio (GDS) is free dashboarding software that helps you easily connect your sources, update your data, and generate meaningful reports.
In this guide, we'll learn:
What Is Google Data Studio?
For an experienced marketer, it's quite easy to analyze data in the tool where it is collected.
But clients are more interested in knowing results. Rather than look at actual data, they want to see the big picture. In that case, it's better to display customized reports based on their requirements instead of overwhelming them with data.
And this is where Google Data Studio comes into the picture. With this tool, you can simply connect data sources like Google Analytics, Google Ads, or Facebook Ads and update your data reports automatically.
This brings all your tracking data in one place. All you have to do is drag and drop any of the preferred charts on your report and configure it to your needs.
Moreover, you can also style your dashboard by using built-in dropdowns and filters to make it interactive.
If you're new to Google Data Studio, we have an in-depth beginner guide to help you get started!
And since it runs on a web browser, you can easily share your work and collaborate with your colleagues.
Let's see how!
Sharing Data from Google Data Studio
Once you have created your dashboard, you can either send out a static version of your dashboard via the Email with a PDF option, or you can share access to the online version.
The online version will automatically keep itself up to date, and it will maintain any interactivity that you've built in with dropdowns or filters!
The best part about sharing your dashboard is that your clients or colleagues won't need access to the data source. Instead, they'll be able to view meaningful representations of the data through your Google Data Studio dashboard.
Google Data Studio Functionalities
There is more to this tool's functionalities than just creating custom reports.
It provides a one-stop solution to present data from various sources, including Google BigQuery. By connecting to Google BigQuery, you'll be able to extract data from your own data warehouse. This is a very helpful feature for marketers who collect huge amounts of data from different sources using different tools.
You can also combine data with the data blending feature, then analyze aggregated data by using case statements and calculated fields. This can help you (and clients) see the bigger picture behind your data.
Lastly, you can create more sophisticated, interactive reports by adding tooltips, date filters, and pivot tables to your data visualizations.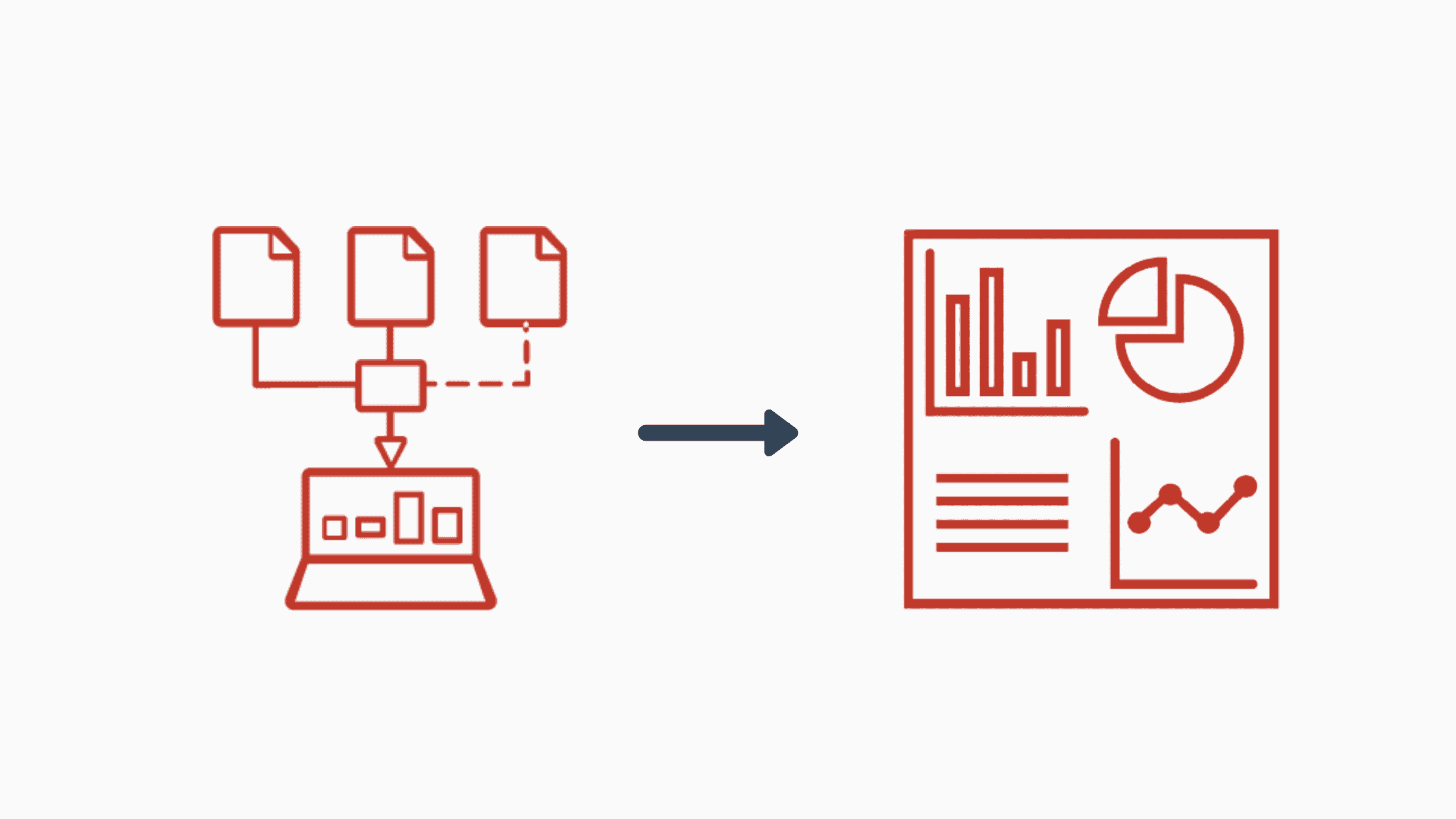 Thus, Google Data Studio's utility doesn't end at creating stylized, custom reports; it can also help you combine, process, and convey data that is collected from varied sources.
Summary
In short, Google Data Studio is a tool that can aggregate all of your tracking data in one place, then synthesize them into a customized data report that you can share with clients and colleagues.
Do you use Google Data Studio for data visualization? What else would you like to learn about using this tool? Let us know in the comments below!